Some of the links in this post are affiliate links. This means if you click on the link and purchase the item, we will receive an affiliate commission at no extra cost to you. All opinions remain our own.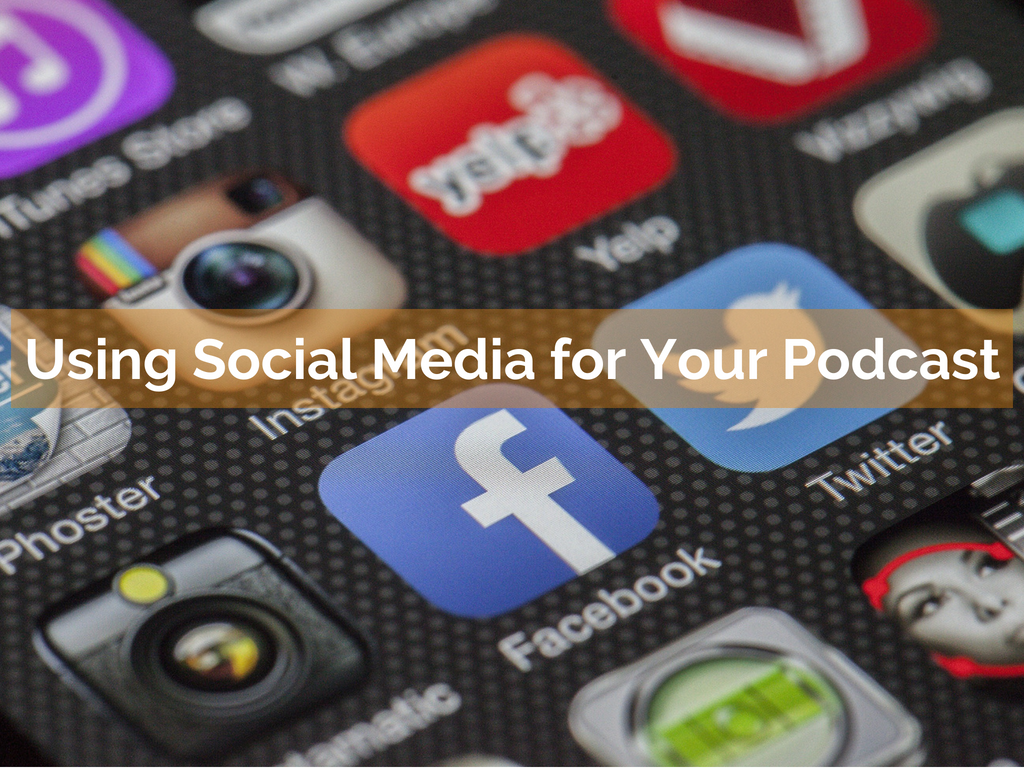 Social media for your podcast is an essential promotional tool. I tell all my clients about the importance of social media for your podcast and most listen, but those who don't are sorry later. Besides the free advertising, social media for your podcast will help you build listeners as well. The benefits far outweigh the costs when it comes to proper promotion of your podcast.
The Power of Social Media Likes
We have all done it. We are browsing our feed on Instagram, Twitter or Facebook and we see a friend of ours has liked something. We look at what they liked and are intrigued, so we investigate further. We review the content and make a decision…do I like them as well or not? If we decided to like them as well, that company/product/service has a new follower they can promote to. The same thing holds true when it comes to social media for your podcast. By putting out regular social media content, your followers can like and comment on that content. This will trigger some of their own followers to check you out. At the very least it might lead to a new follower, but even better, it might lead to a new listener for your podcast.
Create Interaction With Your Listeners
Engaged listeners are also loyal listeners. Social media for your podcast should be aimed at making a connection with your listeners. To this end, your content must be engaging and interesting. You should be checking the analytics on your posts regularly and adjusting to what the numbers tell you. Pay attention to what content gets the highest amount of engagement. Create more content like that. Always ask questions. One strategy I like is to pull a controversial or funny quote from an episode and highlight it with a relevant image. Always include a link back to your podcast episode in case the image is shared.
Social Media Demands Consistency
Social media for your podcast must be consistent. One thing about social media that always holds true–you can explode on the scene, but in order to stay hot and on fire, you need to post consistently. Your followers expect it. They disconnect when you disappear for long periods of time. Be the person who consistently promotes their podcast. Take the time to promote each and every episode. I have a process that is part of my podcast editing workflow that includes getting at least one social media post out for every episode. By making it part of the workflow I don't ever miss a post. When you make things part of a checklist or workflow they get accomplished.
Time is an Issue
Anyone who runs a podcast (or multiple podcasts) will tell you that getting the episodes out is a big job. I can hear those people reading this and making the excuse that they don't have the time to do social media work. I am here to tell you that social media for your podcast is not optional and you must do whatever it takes to get that task handled. Here at Yogi's Podcast Network, we have an offshore virtual assistant who handles the postings to social media. We use Hootsuite and have set up a team that includes this virtual assistant. He is given an assignment for each episode to get the social media push completed. Last month it cost me $20 to have 22 episodes published on social media. This includes posting the episode to multiple locations on Facebook, to LinkedIn, to Twitter and a post to Instagram. All of this was accomplished for less than $1 an episode. How can you afford not to do this? If you need help finding a virtual assistant, get in touch with The Web Scientists.
Using Audiograms
One thing I find quite important is the use of audiograms. If you are not sure what an audiogram is, it is a snippet from one of your episodes accompanied by a visual image. Directly below is an example from the Yogi's Podcast Network show, Fitness Freedom. These snippets give people an idea of what your show is all about.
Social Media Spreads the Word
The most important aspect of social media for your podcast is that other people will help promote your show for you if you consistently post to social media. By using social media to spread the word about your show, you have a virtual army of people to help. Additionally, you can eventually monetize your show when your following grows to a generous size. Always keep your goals in mind when promoting your show. This attention to detail will pay off in the end.
Getting the Help and Guidance You Need
I understand that for many people, this is an overwhelming concept–social media for your podcast. If you need assistance getting a podcast launched or you need help with social media strategies, get in touch with us for a FREE 15 minute strategy session! Be sure to select the option "Free Podcast Strategy Session".